Toilet Installations on Long Island's East End
When it comes to toilet installations on Long Island, you don't want to trust an amateur with your service. After all, a well-working toilet is essential for your North or South Fork home. If you need a bathroom sink installed in your home or commercial property, Hardy Plumbing & Heating would love to be your go-to installation expert. Residents of the East End choose our installation team because of our tried-and-true bathroom installation and repair services. Contact us if you'd like to schedule plumbing service or request a quote on your next installation.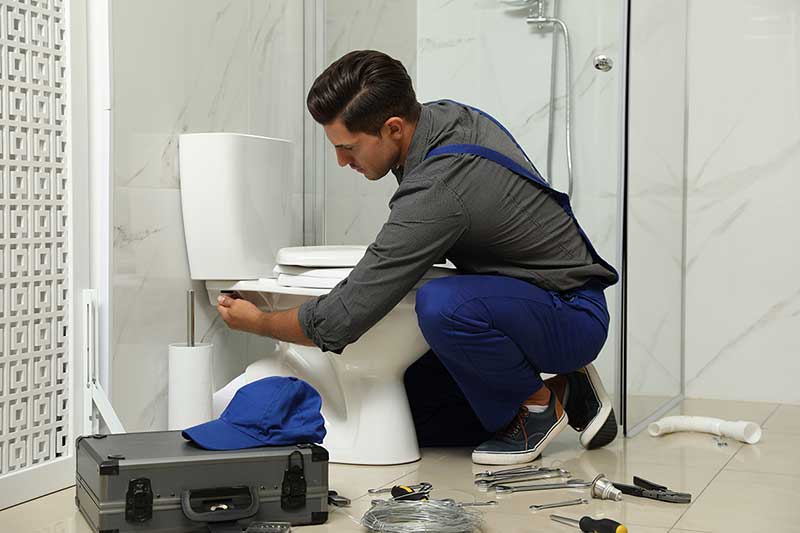 ---
North Fork & South Fork Toilet Installations Performed by Local Experts
Whether you need a toilet installed, repaired, or replaced, you're in the right place. We can handle anything your plumbing needs entail, including toilet installations, toilet wax ring install, replacement of the toilet valve, toilet removal and installation, and more. Got a clogged, leaky, or running toilet? Look no further. Hardy Plumbing & Heating is your Long Island provider for anything regarding commercial and residential toilet services, as well as other household plumbing installations.
Long Island Toilet Services:
Toilet installations
Toilet wax ring install
Toilet valve replacement
Low toilet installation cost
Toilet removal and replacement
Toilet drain installation
Running toilet repair
Clogged toilet solutions
Leaky toilet fix
Wobbly toilet stabilization
Toilet chain replacement
Leaking flush valve repair
And more!
Bathroom Toilet Repairs in Suffolk County, Long Island
We specialize in installations, but our team is also well versed in toilet repairs and service. Whether your toilet is wobbling, clogged, leaking, or broken, simply call our toilet repair team on Long Island and we'll be happy to send an expert out to your property. Having a severe problem? Get in touch with our emergency plumbing service team! They'll be more than happy to help.