Eastern Long Island Pool Heater Installations
The average high temperature of July in Eastern Long Island is 84 degrees, which is hot enough to make anyone want to take a dip in the pool. But who wants to swim in a pool that's too freezing to stay in for more than 15 minutes? This summer, make the most of your residential swimming pool by having your pool heater installed or replaced with a high-efficiency model. The experts at Hardy Plumbing & Heating have the staff, equipment, and expertise it takes to install the perfect pool heater to keep your Long Island summers fun.
REQUEST A POOL HEATER INSTALLATION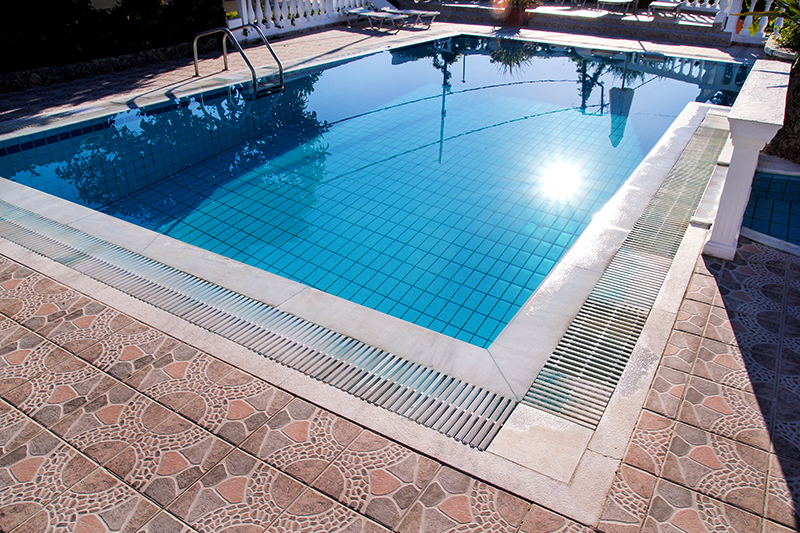 Pool Heaters Make All the Difference
If you're looking for a game changer in home comfort, a heated pool is the perfect addition. A common misconception about heated pools is that they're not refreshing—but that's not the case! Having a pool heater in your Eastern Long Island swimming pool will bring it to a comfortable temperature and allow you to get a longer seasonal use out of your investment.
For water to feel warm to the touch, it must be above 90 degrees, and swimming in water that's colder than 70 degrees can be dangerous. Control the comfort and safety of your pool with a precise heating method that's easy, efficient, and affordable to run.
In addition to added comfort, you can extend your seasonal pool use. Swimming pools take a lot of time, effort, and money to maintain—why not extend your swimming season? Pools don't usually get warm enough on their own until June or July, and they start cooling down quite a bit by the end of August. Get more use out of your residential investment each year, and increase your home's eventual resell value too.
GET AN INSTALLATION QUOTE
Expert Pool Heater Installations by Hardy Plumbing & Heating
Our certified, qualified, and experienced tech team of mechanics can provide your home and family with a high-efficiency pool heater at a great value for your price. Contact us today to request an installation, ask for a quote, or get a free consultation about the benefits. We look forward to speaking with you and increasing the comfort and enjoyability of your swimming pool!
Brands We Install:
CONTACT US